What is the PTO and its Purpose?
PTO stands for Parent-Teacher Organization.  It is made up of parents/guardians and teachers.  The primary function of PTO is to help support the school, the teachers, and the students through fund raising and various events.  There are often things that would benefit the school community that there just are not enough funds for and PTO helps to make those things possible.
Would you like to volunteer for PTO events?  Stay connected to PTO and volunteer by joining the Remind below.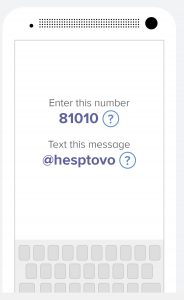 PTO Celebrates Teachers on May 13th with a Luncheon
PTO Appreciates Hazelwood Teachers 
Annual Hazelwood/PTO Open House
PTO Fundraisers
Our Other Fundraisers
Zaxby's
Bojangles
Ingles Tools for Schools (Register your Ingles Advantage Card)
Wendy's
Papa John's Pizza
Krispy Kreme
Box Tops for Education