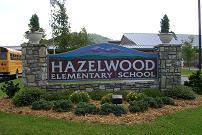 Beginning Monday, March 16, 2020, Hazelwood Elementary School will be closed.  For more information, see Governor Cooper's Executive Order below.
Governor's Executive Order to Close Schools
As we get more information to share with our Hazelwood families, we will share it on our website and through phone alerts. Thank you for your patience as we work to provide you with timely information.  Please also refer to Haywood County School's homepage for updates from our Superintendent, Dr. Bill Nolte.